Jodi Lyn O'Keefe' chats 'Hit the Floor' – KTLA
This segment aired on the KTLA Morning News Monday, March 14, 2016.




Screencaps > Tv Shows >
KTLA
Cast of Hit the Floor Talks Netflix & Chill
Cuffing season has arrived, and if you're dating someone with a monthly subscription then we already know your Christmas tree isn't the only thing that's lit! We caught up with the cast on the red carpet of VH1 Big In 15 with Entertainment Weekly to see how some of your favorite cast members conquer "Netflix and chill," and let's just say that Adam Senn knows how to make a lady swoon.
The sexy cast of Hit The Floor returns Monday, January 18th, at 9/8c.
Jodi Lyn O'Keefe gives us hope she could return to Vampire Diaries (again)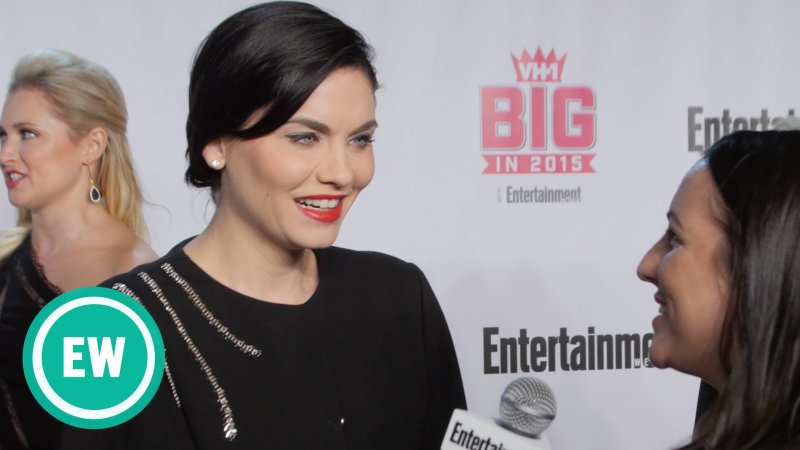 Just weeks after Jo was brought back from the dead on The Vampire Diaries, she died again. On the Nov. 12 episode, Jo left the world with Alaric by her side, but actress Jodi Lyn O'Keefe says the chance remains that her character could return for a third time.
"That's a Julie Plec question, I think," O'Keefe told EW on the red carpet of VH1 Big in 2015 with Entertainment Weekly on Sunday night when asked about her future status. "But I'm not afraid to tell you that many, many people on the Interwebs, as I call it, have pointed out to me that vampire blood did go in my mouth before I passed away. So…"
O'Keefe first left the show last year, and said that returning to the set was "bittersweet."
"It was such a double-edged sword. Because I missed those guys so much – the cast and the crew – it was such a nice homecoming for me. We get on set and we're all screaming like little girls to see each other again. And then they sort of let me know what was happening."
Hit The Floor Season 3 + Extended Preview
VH1's smash hit is back with a vengeance and the stakes have never been higher. Hit The Floor returns Monday, January 18th + 10/9c on VH1!
Tv Series > Hit The Floor > Season 3 >
Hit The Floor Season 3 + Extended Preview
Fanstang made an interview with Jodi and here is the link to the interview. Jodi's time code is 08:00.
Screencaps > Interviews >
This Week In Hollywood (2015)
« Old Entries
New Entries »